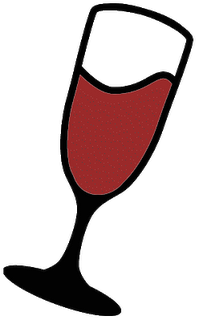 Wine general tricks
On Ubuntu / Debian, best is to use the Wine HQ repository to have the latest versions, or better, for now, use the experimental WinPulse to have native pulseaudio support while it is not yet in the main wine
Use (and contribute to) Wine AppDB to find tweaks, caveats, problems and solutions for each game
For an easier experience, you may try

Play on linux free scripts pre-made for most games to ease installtion & configuration
Codeweeavers products, especially Crossover games a commercial offering (but contributing back to Wine) with a nice system of "bottles" isolating each game into its own wine instance so that you can tweak settings finely for each games

Many web sites & blogs have also plenty of useful information, for instance:
Use well-supported linux hardware, that means:

on graphics, nvidia cards (if you do not mind using non open source drivers). I also use the latest beta nvidia drivers for my 9600GT
on sound, not Creative. M-Audio revolution for instance has good linux support
intel chipsets (motherboard)
Running on a separate X server
Running in a separate X server often allows to get a bit more performance, and you also avoid problems with the window manager stealing some keys, for instance in some games the Alt key do not work anymore as it is grabbed by the window manager. This is done simply by the following script:
# on which display to run? 1 to 9 export
D=1
# supress debug mssages, for added performance
export WINEDEBUG=-all
# Optional: a special X config file for specific options or resolutions
# file in /etc/X11, a copy of xorg.conf with some changes
CONFIG='-config xorg-1440.conf'
# we run the X server on D, -ac making it quit after game is run
X :$D -ac -terminate -$CONFIG &
sleep 2 # wait a bit for it to be ready
# we run our game via wine now, alone on this server
DISPLAY=:$D.0
wine THE-GAME-TO-RUN.exe options...

Running in windowed mode
Add as options to wine: explorer /desktop=Name,1024x768 replacing "Name" by the title you want to give to the window, and use the resolution you want, of course -- Colas Nahaboo - 2008-08-15